Looking to schedule a Yamcs training dedicated to your team? Please contact:

Upcoming

September 25–26, 2023 (2 days)
8 seats. Closed, full.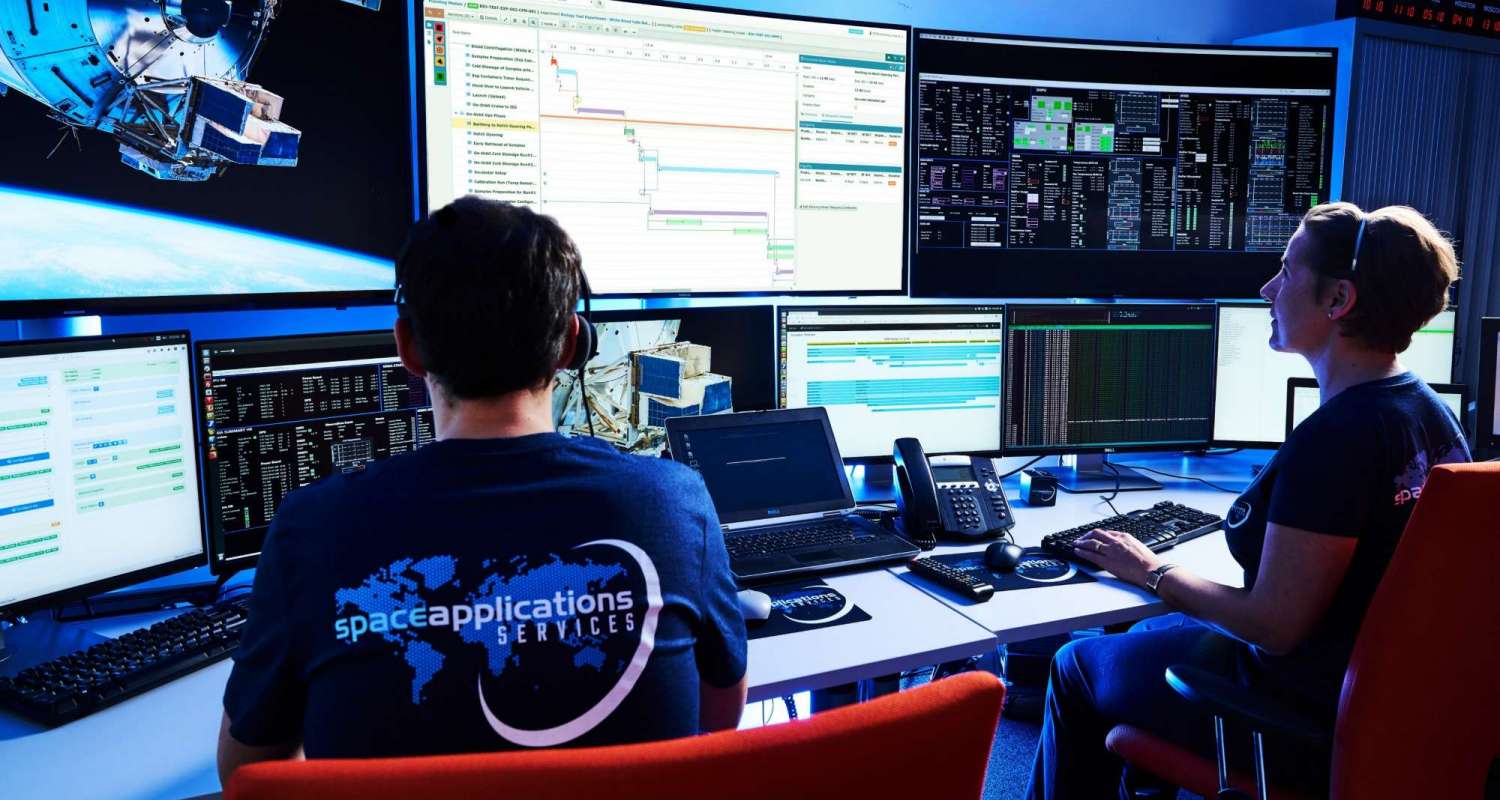 Yamcs Training
Yamcs installation and development from basic to advanced level.
Do you want to install and develop a Mission Control Center to operate satellites, payload, rovers or drones? Space Applications Services offers a 2-day highly interactive, hands-on based and tailored online course to operators and developers keen to learn the basics and advanced functions of Yamcs, a Mission Control System adopted by relevant international organizations in the space sector.
Next Implementation
September 25–26, 2023 from 9:30 to 17:00 (CEST) online. Training is full and registration are now closed.
Or reach out if you would like to schedule a Yamcs training dedicated to your team.
Please note that the participation is limited to 8 attendees to maximize the personalised support and interactions.
To know more about Yamcs training read below.
What you will be able to do:
You will be able to kick-start your application and use of Yamcs.
Course content
The course is composed of a number of lessons combining knowledge and hands-on exercises, covering topics such as:
Yamcs Introduction
Server & Studio Installation
Yamcs Web
Yamcs Studio Views
Yamcs Studio Displays Development
Server Configuration
Database Development
Yamcs API and Python Client
Customer specific needs session with all the experts
Requirements:
To successfully attend the course you will need:
access to Internet
a computer to perform the hands-on exercises, able to run a virtual machine (the virtual machine has been tested with Virtual Box 6 on Windows, macOS and Linux)
knowledge of scripting and programming language, databases are not required but are helpful to get the most out of Yamcs
This course includes:
Live online training with certified operators and flight systems experts
Hands-on exercise
Q&A sessions with the experts
Virtual Machine access
Virtual Machine setup support prior to the training (optional)
Downloadable resources
Booklet with hands-on instructions
Certificate of completion
Pricing
The price per seat is 1800 EUR.